There's still a
missing

piece if you already tried 'everything' but still don't have your baby.
But you're never going to get your baby without

identify what is lacking AND address it effectively.
And we have a
proven track record

of helping couples like you do exactly that.
Are you tired of hearing "just keep trying" after suffering yet another failed IVF/ICSI cycle or miscarriage?
Imagine how it would feel if you could stop going around in circles, finally get definitive answers, and create your healthy baby?
Get realistic hope (not blind faith) that delivers through a proven and effective treatment framework with a track record of success for over two decades gives you.
Discover it by watching
Fertility Treatment: Increase your odds of success

below
Discover it by watching
Fertility Treatment: Increase your odds of success

below
In this webinar, you will learn how you can take charge of your fertility and transform your results like the thousands of couples we have helped over the last 20 years.

Hosted by our clinic founder and program director - Harvard University awarded scholar and fertility specialist Gabriela Rosa - you will find out how our patients created exceptional results despite their long-standing fertility challenges.

We initially presented our complete study at the Department of Epidemiology at Harvard T.H. Chan School of Public Health and the British Fertility Society International Fertility Conference in January 2022.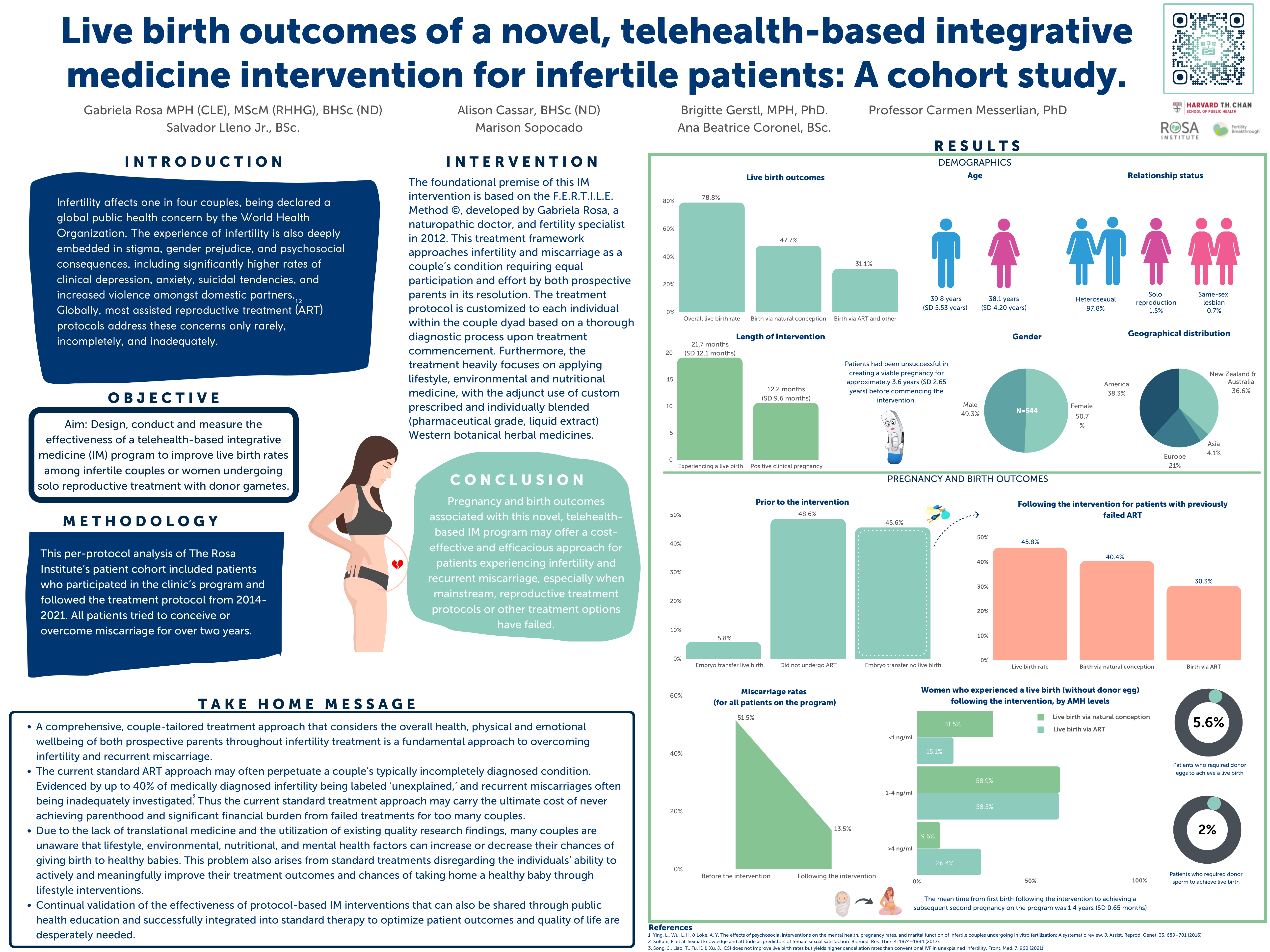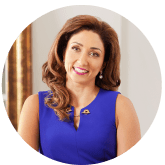 About Gabriela Rosa | DrPH (cand.), MPH (CLE), MScM (RHHG), BHSc (ND)
Founder, Clinical Researcher, Fertility Specialist & Harvard University Awarded Scholar
Since 2001, fertility specialist and Harvard University awarded scholar Gabriela Rosa demonstrated how The Fertility Breakthrough Program ™ has been helping couples worldwide create their breakthroughs with a remarkable 78.8% overall live birth rate…
For the first time, in a general public forum, Gabriela shares here how her F.E.R.T.I.L.E. Method® has created exceptional results for our patients as the world's first and leading telehealth-based fertility clinic.
…Despite long-standing reproductive challenges and what has not worked before.
And finally, you will get to discover how this can be your story too.
Because with the right strategy — You can take charge of your fertility and transform your results once and for all.
Catch the full replay of this webinar now.
Gabriela Rosa is a world-renowned fertility specialist, and the founder and clinical director of the Rosa Institute—an organisation dedicated to helping couples create healthy babies, despite previous reproductive challenges.

Have you been told that IVF/ICSI is a
'numbers game'

or miscarriage is simply

'luck of the draw'

?
This approach to fertility treatment not only blurs ethical boundaries but keeps so many couples going around in circles for far too long.
For some, it costs them their chance at parenthood altogether.
Most medical systems worldwide do not consider it necessary to investigate miscarriages before a couple has experienced a minimum of three.
But we know firsthand how emotionally devastating even just one miscarriage can be.
So we do not wait – We take a proactive approach toward our patients' fertility treatment, especially concerning miscarriage or implantation failure prevention.
At the very least, this is a compassionate, ethical, and professionally effective approach to treating patients who have already experienced so much heartbreak and confusion on their fertility journey.
Moreover, artificial reproductive technology or treatments (ART) like IVF/ICSI is a miracle of modern technology.

But it can also be a losing strategy if perpetuated as 'foolproof science' that is the ONLY option to solve all of a couple's fertility challenges.
ART will repeatedly fail if we overlook the
crucial first part of the work

: Uncovering and addressing all obstacles to optimum health and fertility.
Here at the world's first and leading telehealth-based fertility clinic, we are unbiased about the conception method that our patients require.
If we believe a couple needs ART after thorough assessment and treatment, we are the first to recommend it.
But it is important to note that most of our patients conceive naturally, as shown in our results above.
How The Fertility Breakthrough Program™ is
different from your IVF doctor or any assisted
reproductive clinic
We will not send you down the ART path unless your specific situation requires it (or you unreservedly want to embark on it).
We help you:
◾ Enhance your egg and sperm quality
◾ Reduce your miscarriage risk
◾ Improve your natural conception rates
◾ Improve your ART outcomes with increased fertilization, embryo development, and implantation rates
◾ Address all other factors preventing you from your ultimate goal of holding the healthy baby of your dreams in your arms sooner.
We deliver personalized, effective treatment levering the necessary pieces that are essential for your specific needs.
◾ We work following the seven steps of our unique treatment methodology
(F.E.R.T.I.L.E. Method®)
created through hundreds of thousands of patient consultations and underpinning our signature
Fertility Breakthrough Program™
.
We have over two decades of experience, expertise, and extensive training in reproductive medicine and human genetics from leading institutions worldwide, including Harvard University.
◾ We
continually invest
in further honing our skills and expertise for the patients we serve.
We treat patients from all over the world. Hence we are privy to unique insights, which place us clinically at the forefront of the latest scientific developments in reproductive medicine globally.
We blend the best of science and self-care. But ultimately, integrating all aspects of holistic and orthodox medicine through our proprietary framework enables our patients to overcome infertility and miscarriage when other treatments have failed.
We take every care to assess each prospective patient's unique situation to ascertain and ensure The Fertility Breakthrough Program™ is the best treatment option moving forward. In cases where we are not the best fit to help you, we will help you find the best next step and point you in the right direction.