From Beginning to Baby, and Beyond
Because We Leave No Stone Unturned
How the
Fertility Breakthrough Program™

Works
We are ambitious in our goals, resulting in a world-class service and a transformation that enables our patients to overcome infertility and miscarriage, even when other treatments have failed — with an overall 78.8% live birth rate.
Over the course of our more than 20 years in clinical practice, we've fine-tuned an approach and methodology that ensures everyone is prepared for the work and breakthroughs ahead of them, and a process based on your unique situation and mutual suitability from the very beginning.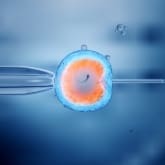 How do this program and clinic differ from IVF/ICSI in an assisted reproductive medicine clinic?
Frequently Asked Questions
We began working with couples around the world in 2003. However, our practice has been solely delivering our services via telemedicine consultations since 2013. In fact, we pioneered the global fertility clinic model and are proud to still be the leader in the field. Although our head office is in Sydney, Australia, you will attend all your consultations from the comfort of your chosen location and at a time convenient to you.
We treat patients from all over the world with the vast majority residing in the USA, UK, Australia, and Asia. However, we currently treat patients from every continent, (at this stage excluding Antarctica, but there's still plenty of time for that expansion, yet).
Our practitioners work from Sydney, Australia, which means we are "in the future" (relative to USA, UK, and many other countries around the world, except New Zealand) in Eastern Standard Time (EST), which is Greenwich Mean Time (GMT) + 10 hours. Patients love the fact that as a result of our time zone, we can often provide consultations at times outside of their work schedule.
We run consultations from 7 a.m. to 7 p.m. Sydney time, although individual practitioner times and availability do change and we are working to further expand our availability in the future
Although we will provide immense guidance, you may require focusing 1–2 hours per week (as a couple) at the beginning of the process to master certain aspects of your implementation, especially concerning addressing immediate aspects of your personal environment.
Throughout the program, it is more an element of personal preference as to when and how often you take advantage of all our community events. However, the majority of our patients are busy professionals in all fields of endeavors from medicine to construction, business owners and everything in between. We manage to help our patients with prioritizing implementation as is required for them throughout our working together. Nothing we ask our patients to do is superhuman and a lot of the personal adjustments needed for our patients to achieve their results do not require "extra time", simply a fresh, new approach.
What we typically see is that our patients take home babies from 16–36 months of beginning their treatment with us (keeping in mind there is a nine-month pregnancy in the picture and a minimum of 120 days preconception preparation for best results). For some couples, treatment may take longer depending on medical history and complexity, though not necessarily length of 'infertility' or a history of recurrent miscarriage.
With our treatment, we typically see couples' fertility improving over time irrespective of age and even a shorter time to pregnancy with subsequent pregnancies because major obstacles are effectively addressed prior to the first pregnancy. These reasons also highlight why we are much less fixated on 'age' when discussing a couple's fertility situation.
We also recognize that a baby is only one of the wonderful results our patients tell us they are able to accomplish through treatment with our team. Other benefits include (and are not limited to) increased peace of mind, drastically improved health, and a better relationship (with themselves and with their partner), to name but a few.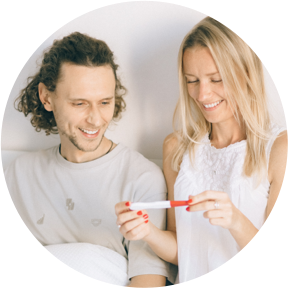 Find Your Strength And Realize Your Dream
How would it feel to know fertility treatment outcomes with 95% accuracy?