In a seven-year (2014-2021) per-protocol analysis of 544 patients, our program delivered an overall 78.8% live birth rate for patients who previously had been trying to conceive for over two years and experienced reproductive challenges. 
Before our treatment, most patients experience difficulties ranging but not limited to egg and sperm or embryo quality issues, failed drug therapy/ovulation induction or failed IVF/ICSI treatment associated with poor fertilization and implantation rates (among other problems), and chemical pregnancies or miscarriage.
Despite their previous challenges, after our intervention, most patients went on to experience a natural conception (47.7%) versus ART (IVF/ICSI) and others (31.1%). 
Before joining The Fertility Breakthrough Program™, 45.6% of patients had experienced failed ART (IVF/ICSI) treatment. Following the program, 45.8% experienced a live birth despite previously failed ART treatment attempts, and most of these patients conceived naturally compared to those who still opted for ART (IVF/ICSI) (40.4% versus 30.3%). There was also a decrease in miscarriage rates upon completion of the program (51.5% versus 13.5%). 
Our full study was originally presented at the Department of Epidemiology at Harvard T.H. Chan School of Public Health and the British Fertility Society International Fertility Conference in January 2022. A summary of our published results is as follows: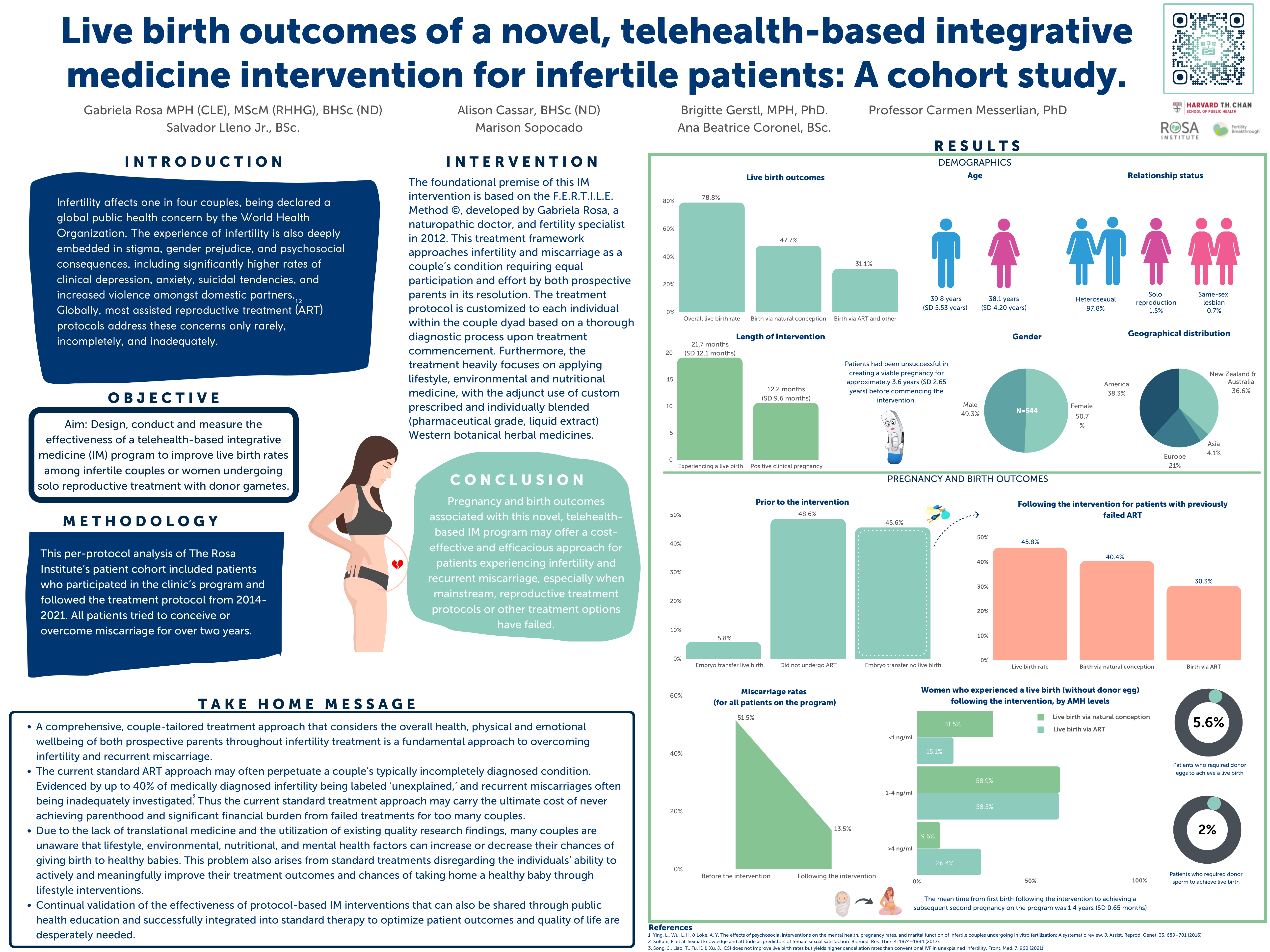 Watch the presentation of our full results by our program director, Gabriela Rosa, here.