"Now is the time to understand more, so that we may fear less."
Some couples get pregnant easily,
others don't.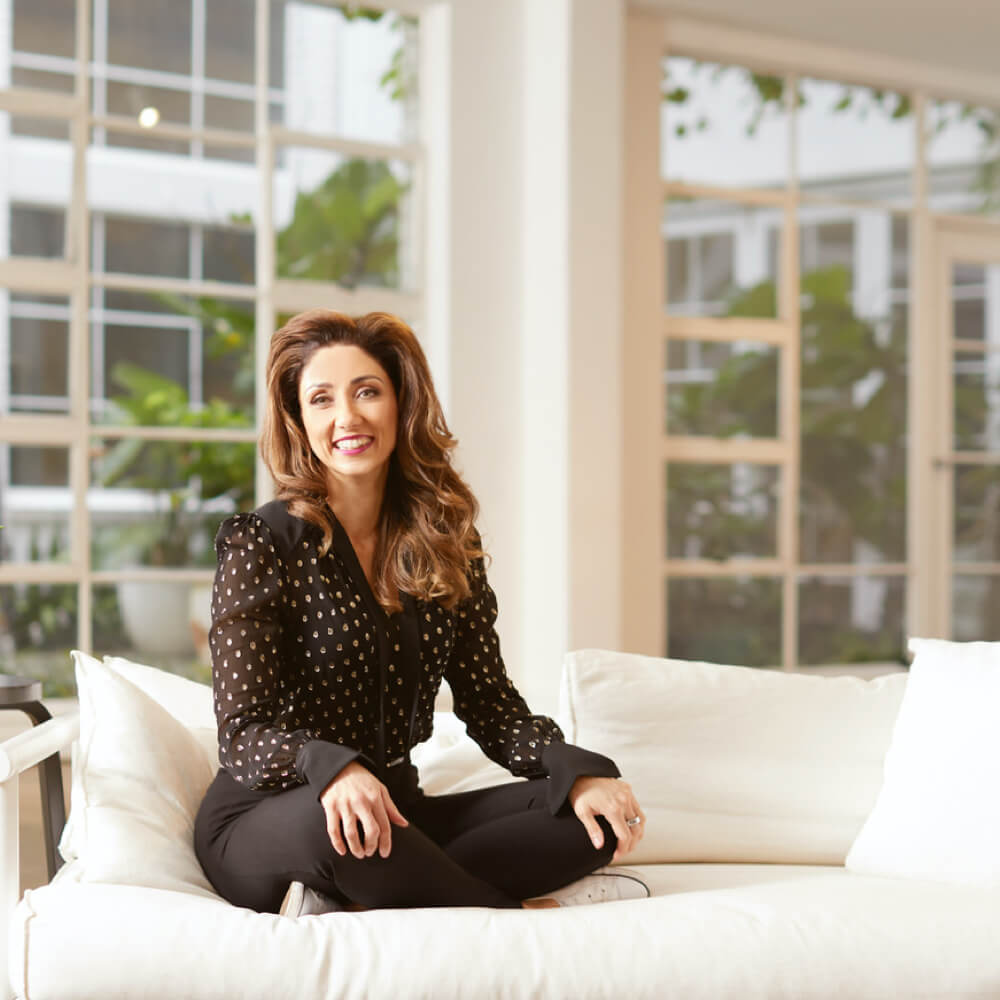 It takes one in six couples longer than twelve months to get pregnant, leading to an infertility diagnosis.
And one in five known pregnancies ends in miscarriage.
Technology has changed us and our expectations of our lives, but our biology remains the same…
You have just as much control over how long it takes for the egg to mature and the sperm to form as you do over the fact that a full, healthy human pregnancy is, and has always been, nine months long.
While we can't make biology bend to our will, we can in some instances minimize the obstacles posed by modern life as we work, nurture, support, and care for our bodies to optimize health.
My fertility story started when I was eighteen years old.
My periods had stopped and I was worried. My concerns were dismissed by my doctor. I was upset and I wasn't being heard. After multiple tests, I was told over the phone without ceremony, 'You have polycystic ovary disease.'
I can still recall the panic that set in; the feeling of being lost and confused. Decades have passed since then and while I didn't consciously choose to help couples overcome infertility because of my early diagnosis, I can now see how my career choices were in part how I sought to learn and help myself along the way.
Throughout all this time, my patients continue to be my greatest teachers.
In working to learn how to best serve them, I learned a lot about how to improve my own chances of conceiving. Years later with my husband, we learned early on that we were going to face a bigger fertility challenge when results of his semen analysis came back and they weren't good.
Our odds of conceiving were described as dismal at best. But then we turned to my practice.
I knew exactly what needed to be done for us because by then, I had helped a few thousand patients on their fertility journey to bring home a healthy baby. Then and there we put in the concerted effort to optimize our health and fertility, dedicating a full two years to the process.
A year later, I held my son for the first time, and the thought that came to mind was 'Do your part and the Heavens will come to your aid'. I was incredibly clear that this blessing had come as a result of our taking charge of our health and fertility, as well as our accepting nothing less than to leave no stone unturned and nothing to chance.
That sentiment has shaped every single one of the steps I take in my practice. It's at the root of every conversation with a patient and in every plan constructed to help a couple achieve the healthy baby they so dearly desire.
When you're ready to transform your fertility, I'd love to hear your story, too.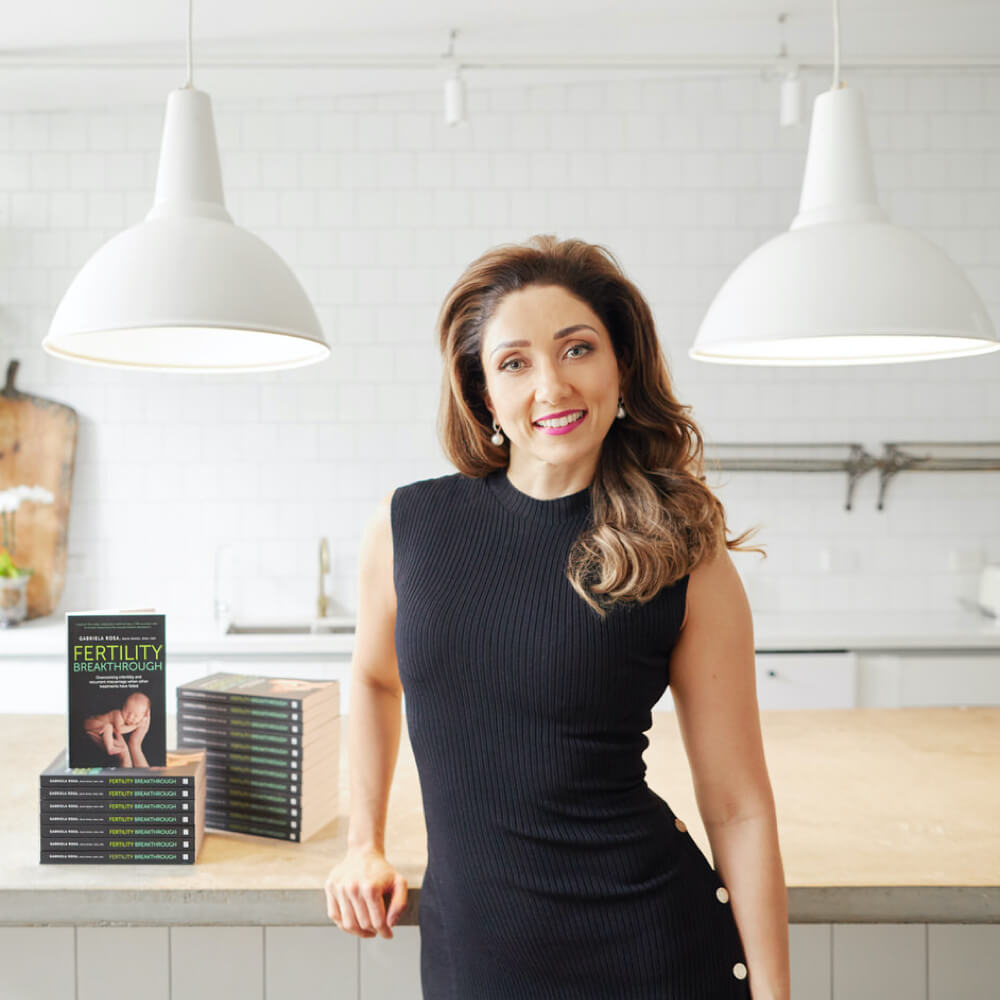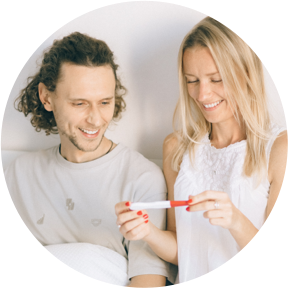 Find Your Strength And Realize Your Dream
How would it feel to know fertility treatment outcomes with 95% accuracy?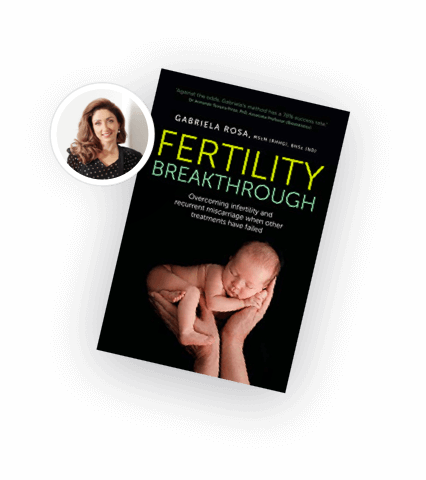 Fertility Breakthrough: Overcoming infertility and recurrent miscarriage when other treatments have failed
The advice in this book has helped thousands take charge of their fertility and give themselves the best possible chance of finally taking home the healthy baby of their dreams.
Gabriela Rosa, Founder & Program Director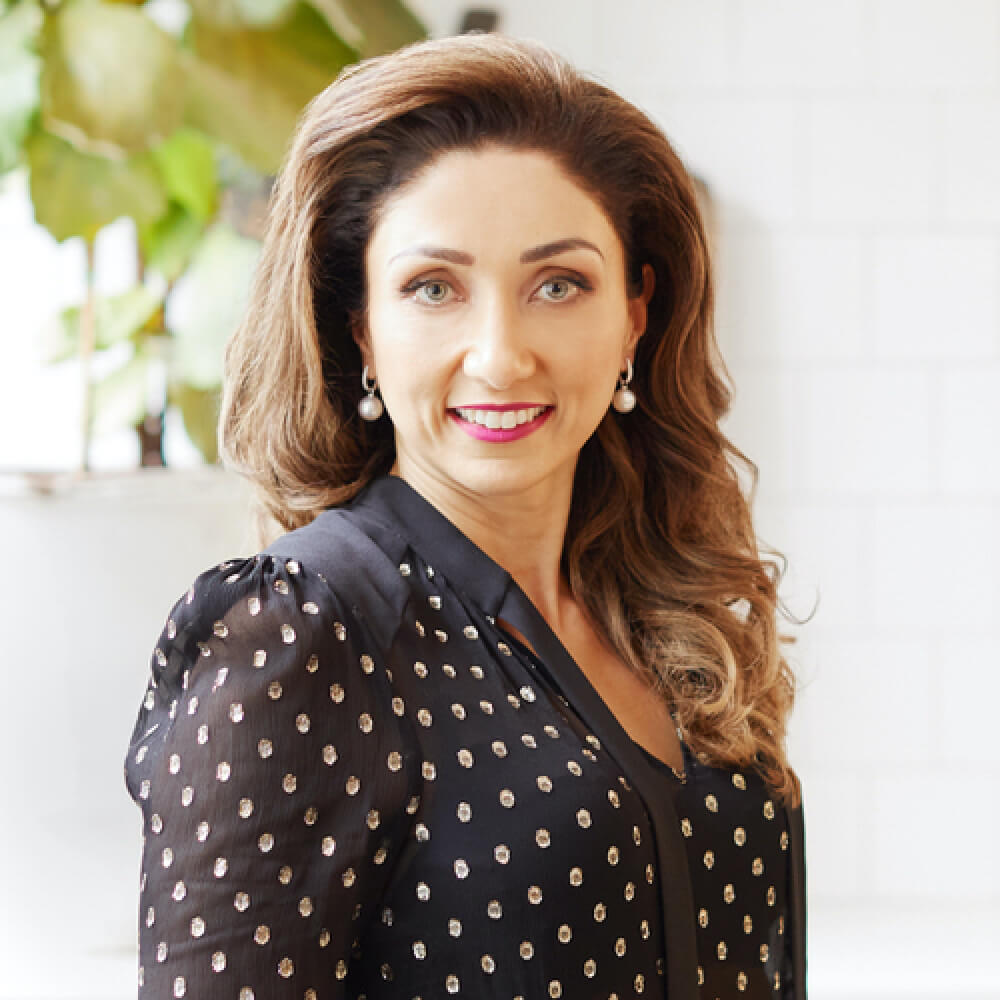 Gabriela Rosa is a world-renowned fertility specialist, bestselling author, and the founder and director of The Rosa Institute—an organization dedicated to helping couples create healthy babies, despite previous reproductive difficulties.
Since 2001, Gabriela and her team of clinicians have been implementing her unique F.E.R.T.I.L.E. Method (C)- a proven and effective methodology at the heart of each of The Rosa Institute's signature programs. In over two decades, nearly 140,000 couples in more than 110 countries worldwide have benefited from reproductive education and took charge of their results.
Following the same path as her patients, Gabriela found a way to improve her own chances of conceiving by implementing her methods and practices, helping her change her fertility twice and resulting in the births of her two boys.
Gabriela is the author of four books on natural fertility solutions, including two bestsellers, and has been featured in major media publications including The Daily Telegraph, Woman's Day and New Idea. She is an inspiring and motivating educator, as well as a popular podcast and radio commentator on the topics of natural health and fertility.
With the aim of advancing scientific knowledge through clinical research, Gabriela has completed clinical research programs at Harvard University's T.H. Chan School of Public Health and was awarded The Scholar Award for academic excellence. Currently completing her Masters in Public Health (Clinical Effectiveness), Gabriela holds a Master of Science in Medicine (Reproductive Health and Human Genetics) from The University of Sydney, a Bachelor of Health Science and is trained in numerous health disciplines including naturopathy, nutrition, and botanical herbal medicine.
Together with her team, Gabriela works diligently to provide couples with a science-based, holistic and integrative-medicine approach to creating happy families, despite the odds, one healthy baby at a time.
Interested in Collaborating With Gabriela?
If you're looking to share with your audience the experience and knowledge of a lifelong advocate for blending evidence-based science into a holistic, support-driven, and education-focused approach to fertility treatment and general wellness, we'd love to hear from you about scheduling Gabriela to be a guest on your show.
Get a sense for Gabriela and what information and inspiration she can provide your community, and download the media kit for more details.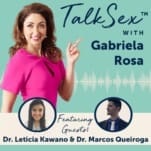 01 - Sex in the Era of COVID with
Dr. Leticia Kawano and Dr. Marcos Queiroga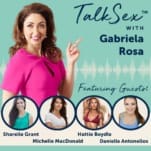 02 - Body Confidence with Sharelle Grant,
Michelle MacDonald, Hattie Boydle and
Danielle Antonellos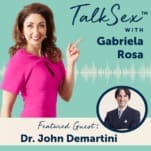 03 - Erectile Dysfunction with
Dr. John Demartini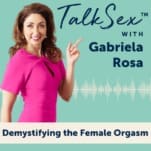 04 - Demystifying the Female Orgasm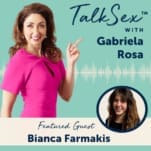 05 - Spicing Up Your Sex Life and
Relationship with Bianca Farmakis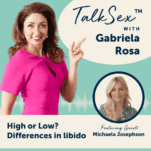 06 - High or Low? Differences in Libido with
Michaela Josephson