Fertility Treatment:
Increase your odds of success
How our patients create fertility breakthroughs to overcome infertility and miscarriage when other treatments have failed
It takes a brand new strategy
How to

improve your chances of having a baby

despite years of infertility and miscarriage?
This fertility webinar teaches how couples create success even when other treatments have failed.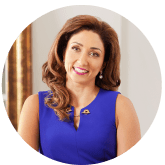 About Gabriela Rosa | DrPH (cand.), MPH (CLE), MScM (RHHG), BHSc (ND)
Founder, Clinical Researcher, Fertility Specialist & Harvard University Awarded Scholar
Since 2001, fertility specialist and Harvard University awarded scholar Gabriela Rosa demonstrated how The Fertility Breakthrough Program ™ has been helping couples worldwide create their breakthroughs with a remarkable 78.8% overall live birth rate…
For the first time, in a general public forum, Gabriela shares here how her F.E.R.T.I.L.E. Method® has created exceptional results for our patients as the world's first and leading telehealth-based fertility clinic.
…Despite long-standing reproductive challenges and what has not worked before.
And finally, you will get to discover how this can be your story too.
Because with the right strategy — You can take charge of your fertility and transform your results once and for all.
Catch the full replay of this webinar now.
Gabriela Rosa is a world-renowned fertility specialist, and the founder and clinical director of the Rosa Institute—an organisation dedicated to helping couples create healthy babies, despite previous reproductive challenges.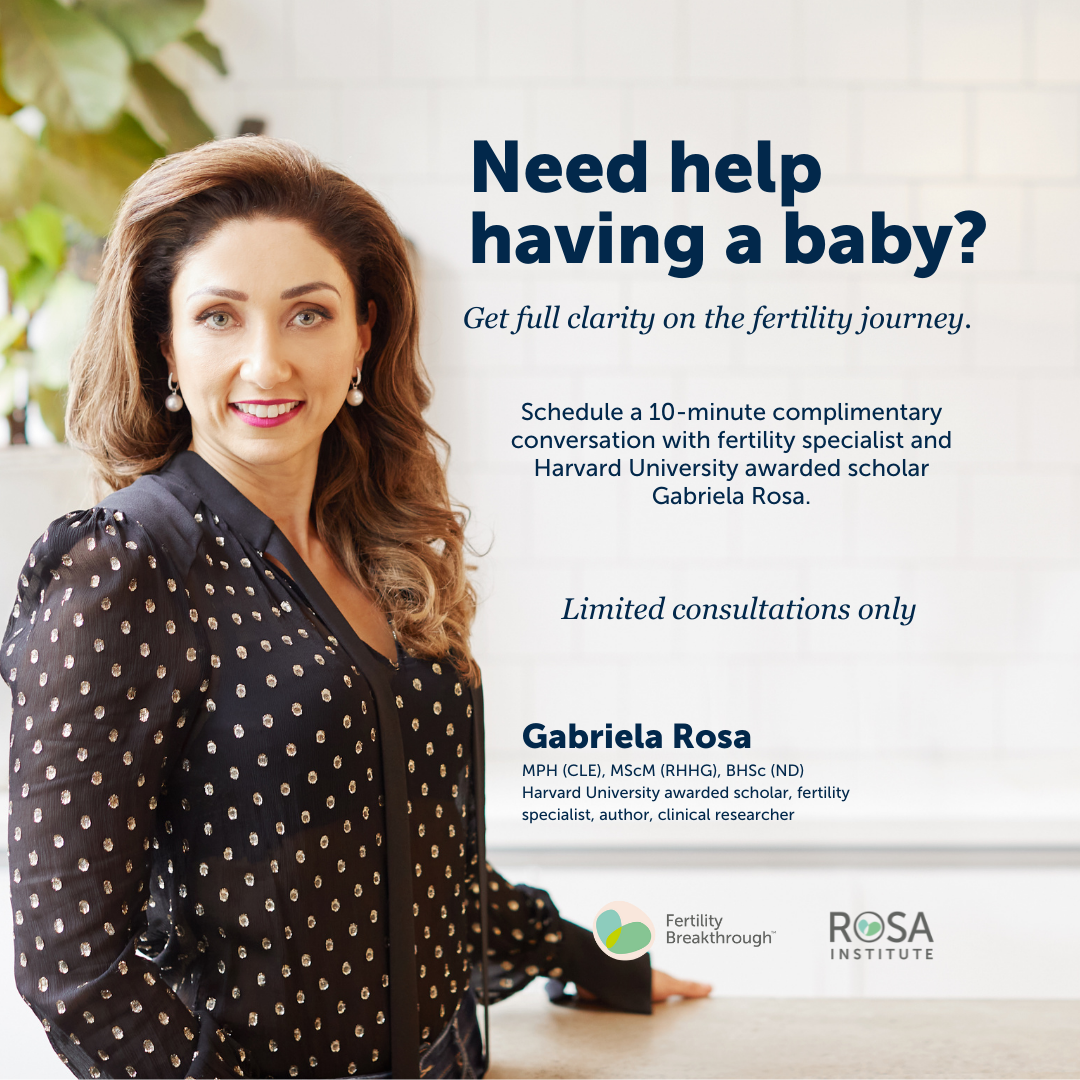 Schedule a

free, 10-minute conversation with fertility specialist and Harvard University awarded scholar Gabriela Rosa

to have your most pressing questions about your unique fertility case answered.
Send to us in advance any concerns you might have and get expert recommendations on the best next step you can take on your fertility journey.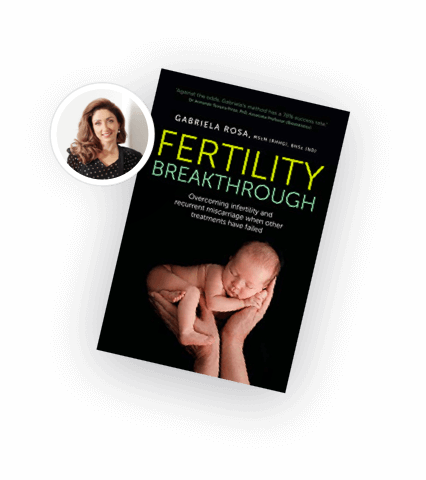 Get a complimentary copy of the bestselling book
Fertility Breakthrough: Overcoming infertility and recurrent miscarriage when other treatments have failed.
A compilation of over two decades of clinical experience in helping couples become parents. This highly acclaimed book is a must-have in your arsenal of fertility resources.