By this point you are closer to than ever to gaining clarity on your path to parenthood
Complete your Comprehensive fertility Questionnaire at your earliest convenience. Check the email from info@naturalfertilitybreakthrough.com containing the link to the questionnaire.
Through the information you provide in the questionnaire, our team will be well able to thoroughly investigate your specific situation and provide a personalized assessment report with your very own probability of success of taking home a baby through The Fertility Breakthrough Program ™.
Within 72 hours of receiving your completed questionnaire, my team will get in touch with you to schedule your report of findings consultation with me to discuss your personalized report.
Be reminded that your questionnaire must be completed first before we can deliver your predictive live birth success and secure a consultation with me.
If you have any questions or need further support, please contact us as soon as possible.
We look forward to assisting you further and holding your hand from beginning to baby and beyond.
Big love,
Gabriela Rosa
MPH (CLE), MScM (RHHG), BHSc (ND)
Founder, Clinical Researcher & Fertility Specialist
Harvard University Awarded Scholar
AUS 1300 858 490
INT +61 2 8074 3939
USA +1 (646) 461-4061
UK +44 20 3871 8494
E info@naturalfertilitybreakthrough.com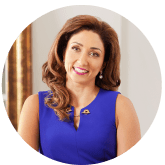 About Gabriela Rosa | MPH (CLE), MScM (RHHG), BHSc (ND)
Founder, Clinical Researcher, Fertility Specialist & Harvard University Awarded Scholar
Gabriela Rosa is a world-renowned fertility specialist, and the founder and clinical director of the Rosa Institute—an organisation dedicated to helping couples create healthy babies, despite previous reproductive challenges.