The Ultimate Fertility Breakthrough Bundle
Your journey to creating the healthy baby of your dreams sooner starts here.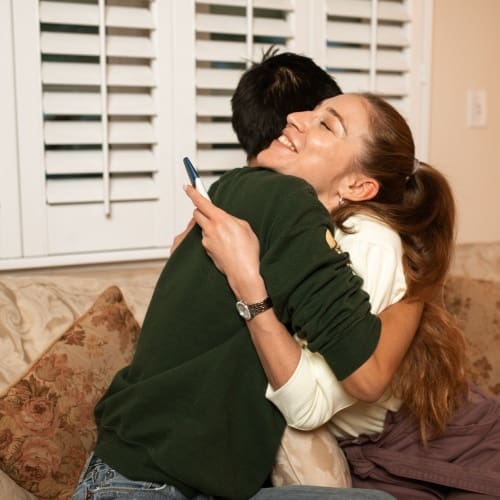 Take charge of your fertility journey today.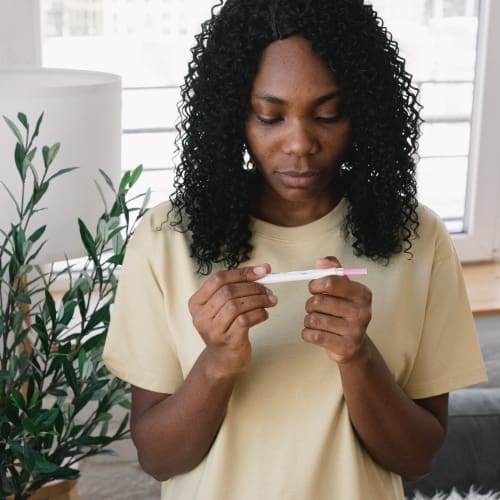 Are you struggling to conceive, feeling frustrated, overwhelmed, or even heartbroken?



Tired of bouncing from one doctor's appointment to another, hoping for a solution but only facing disappointment after disappointment? 



And tired of feeling like you're not in charge of your fertility journey and that there's nothing you can do to improve your chances of having a healthy baby?
Millions of couples worldwide face similar struggles.
Experiencing infertility and miscarriage can significantly affect your physical, emotional, and financial wellbeing.
It can be challenging to stay hopeful and positive, especially when you see others around you getting pregnant with ease.





I know your challenges may have left you uncertain, but I want to reassure you that there's still hope. 





And while it may not be easy now, there's a solution with a proven track record of success that can help you overcome these difficulties once and for all.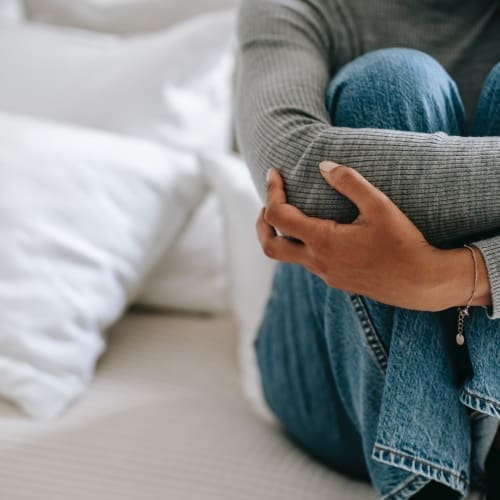 Introducing Gabriela Rosa's Ultimate Fertility Breakthrough Bundle
The most comprehensive bundle that's designed to give you the knowledge, tools, and support you need to optimize your fertility and increase your chances of bringing home a healthy baby—sooner.
Created by Harvard University-awarded scholar and fertility specialist Gabriela Rosa, who has been helping couples and individuals overcome reproductive challenges with a 78.8% live birth rate despite previous failed treatments since 2001.
For 72 hours only, starting today, you can access every resource setting you onto the most straightforward journey to your baby–sooner, while having our team as your expert guide. 
You need to act now so you don't miss out.
The Ultimate Fertility Breakthrough Bundle?
For a very limited time, this amazing bundle includes Gabriela Rosa's most popular mini-program collection and a brand-new series based on the latest scientific evidence to improve sperm and egg quality.
Here are the details:
Understanding Your Conception Cycle Program™
A holistic, fast-track program to help you fully understand your conception cycle and how
to optimize it to create the healthy baby of your dreams. Through this program, you'll learn
to identify your major fertility roadblocks and harness the power of your body's innate wisdom.
In this self-guided, 3-week video-based workshop (with transcripts and handouts) filled with comprehensive step-by-step learning, you'll:
Discover how to precisely decipher your conception cycle and your body's fertile signs to optimize your chances of taking home a healthy baby.

Gain clarity and guidance regarding the problems in your cycles that have you wasting precious time.

Know how to pinpoint health conditions that may be making it more difficult to overcome infertility and miscarriage and how to address them (hormonal imbalances, PCOS, diabetes, insulin resistance, thyroid problems, and others).

Stop going around in circles every month, feeling stressed and negative about your body and lack of results. Instead, learn to harness the mindset you need to overcome fertility challenges and recognize every sign your body gives you and its own innate wisdom.
Clarity is a superpower when wanting to overcome infertility and miscarriage–especially
when other treatments have failed.
With us, you have the best team on your side.
The Leaner, Fertile You Program™
A fully-personalized weight-management program to fast-track your journey to baby. In
this program, we go beyond 'diet and exercise' to create lasting, real results, easily
balance, and support your body to help you hold your baby sooner.
In this self-guided, 3-week video-based workshop (with transcripts and handouts), you'll discover how to:
Use the latest scientific evidence to create a winning strategy to reduce or maintain a healthy weight to optimize male and female fertility.
Move beyond the standard 'diet and exercise' approach to reach your goals and hold your baby faster.
Have a personalized and easy-to-implement plan you can follow anytime, anywhere.
Experience immediate shifts!
Creating Lasting Habit Change Program™
A comprehensive program covering the specifics and 'how-tos' of powerful and lasting
habit change and everything you need to know to create doable, effective step-by-step,
positive transformations in your life. 
In this self-guided, 3-week video-based workshop (with transcripts and handouts), you'll:
Discover the science behind habit formation.

Break free from old patterns and create positive, lasting change with ease.

Learn how to maintain transformative results.

Stay motivated as you create inspired progress.
Transform your habits, transform your life!
And taking the Bundle up a notch is an upcoming series that will guide men in taking charge of their sperm health and revolutionize how couples approach fertility.
We'll keep the details under wraps for now, but what we'll share in this talk will save you
thousands of dollars, making this bundle the best thing you could do for your fertility as a
couple–ever. No exaggeration.
(Pssst, egg quality will benefit too!)
If you were to purchase each program above separately, you'd spend over AUD 900.
But for the next 72 hours only…
The knowledge gained over the last 22 years and shared in
these programs has helped transform the lives of
thousands of hopeful parents-to-be globally.

Now it's your turn.
With the help of the Ultimate Fertility
Breakthrough Bundle, you too can…
Finally gain a clear understanding of what you
can do to hold your healthy baby sooner.

Experience newfound confidence in your fertility journey, knowing you have the
tools and the right guidance leading your every step.

And have peace of mind that you're on the right path toward completing your family.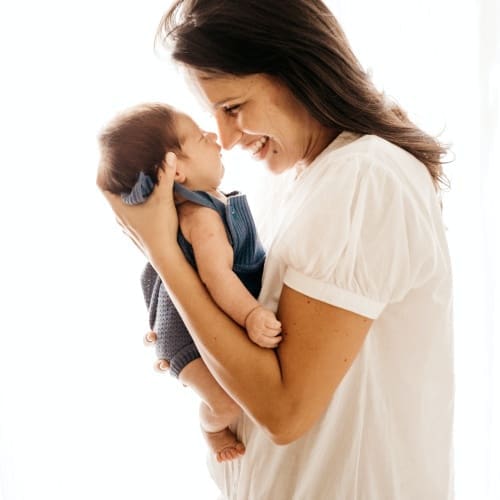 The Rosa Institute, the world's leading fertility clinic, is led by the founder, program director, fertility specialist, and Harvard University-Awarded Scholar

Gabriela Rosa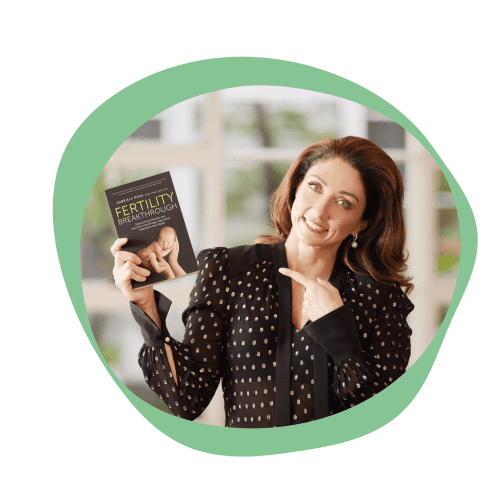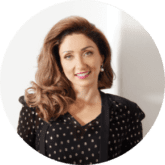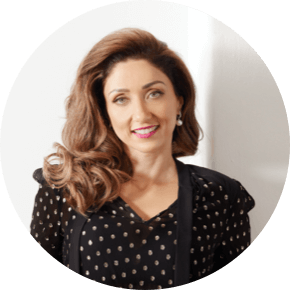 Gabriela Rosa | DrPH (cand.), MPH (CLE), MScM (RHHG), BHSc (ND)
Founder and Director of the Rosa Institute and Harvard University-awarded scholar.
Gabriela Rosa is the founder and director of The Rosa Institute, an organization dedicated to improving clinical results and advancing scientific knowledge in reproductive medicine to help couples create healthy babies, despite previous challenges. The Institute's overarching aim champions effective women's and men's health diagnosis and treatment through education and self-efficacy-based clinical care for long-term health and wellbeing.
Gabriela and her team of clinicians have treated and educated over 140,000 couples and individuals in more than 110 countries through various programs since 2001, such as her flagship Fertility Breakthrough Program™ known for its validated 78.8% live birth rate, its alternative Group Fertility Breakthrough Program™ (the flagship program delivered in shared consultations), and the free, self-paced, and interactive Fertility Accelerator Program™ helping couples fast-track their journey to parenthood.