Your symptoms don't have to control your life.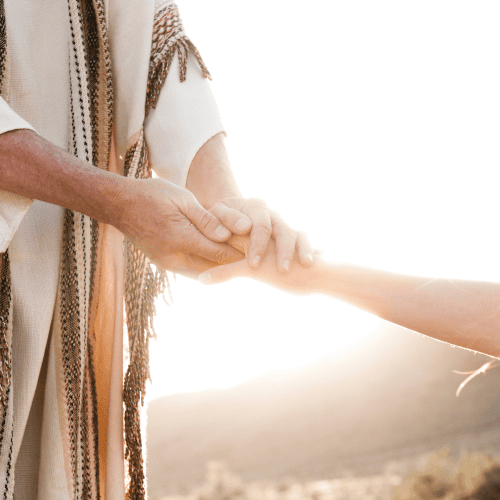 You've grappled with subtle, occasional symptoms before. But now, you're dealing with a full-blown health issue.

Your life has completely changed.

Nothing prepares you for it, and finding reliable help is hard.

Maybe you suffer from a condition that makes you embarrassed to discuss openly.

Or you've tried many things to help, but nothing has worked.

Now you can't help but hate your body for 'not working right.' You feel 'broken.

You can't help but wonder if you'll ever find a solution that can give you your life back.
You certainly wish things were different.
But what if it really could be?
What if you can understand the deep root causes of your problem and how to transform them effectively instead of blaming yourself?
What if you can gain the knowledge and ability to support your body instead of losing your mind? Not only to address your condition now but also to establish sustainable support over time.
What if you can save yourself from - or end your - prolonged suffering because you finally have the right guidance by your side?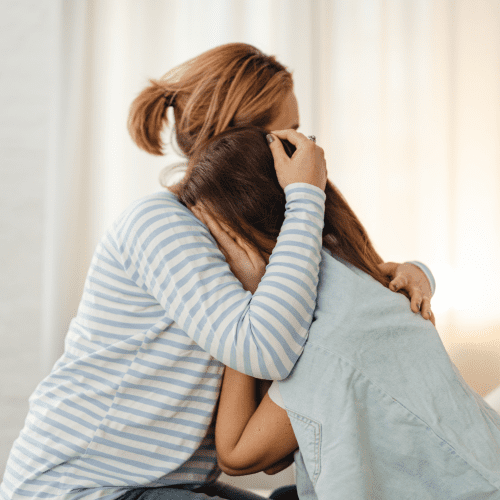 You can make all this happen and begin your journey to healing today.
It's possible to live a vigorous life where you can create conditions supporting your body's natural ability to heal and renew itself for overall health and vitality at any life stage and in the long term.
But also to ensure your long-term health by successfully managing the constantly changing nature of your wellbeing needs within different areas of your life, allowing you to: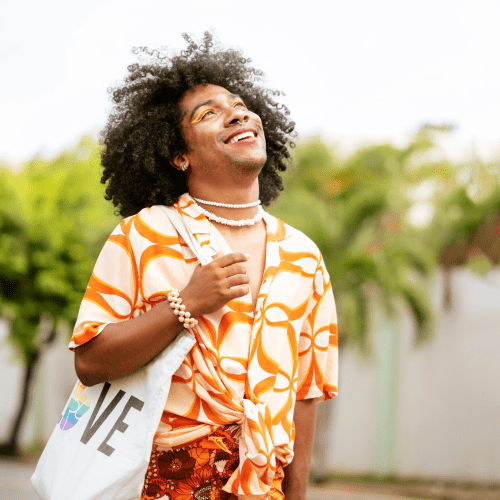 Form meaningful and loving relationships amongst friends and family with intention and ease.
Master your finances and career, and have clarity and direction with your personal aspirations.
Enjoy endless opportunities for learning and growth.
Ground yourself in moments of stress by holding space for joy when faced with adversity.
Live a fulfilling life where you reach your full potential by finding your higher purpose.
This flourishing version of yourself and revitalized life is exactly what you can create with
It's an all-encompassing program helping you create long-lasting transformation in yourself that's
rooted in body-mind-life alignment.
And through Wellbeing Within™, For the First Time Ever, We're Expanding the Application of our Proven and Validated Treatment Approach as a Leading Fertility Clinic Beyond Fertility Treatments.
After over two decades of experience treating fertility patients, our team has developed expertise and
(validated) effectiveness in diagnosing and treating various body and health conditions beyond
reproductive health. Because to ensure fertility, we must first and foremost ensure optimum health.
So we're making our revolutionary process available to even more people.
In this program, we address and treat health conditions that may occur during the entire span of
reproductive life, from puberty to menopause and andropause (and beyond) for both females and males. Check out the frequently asked questions below for the extensive list of these health conditions.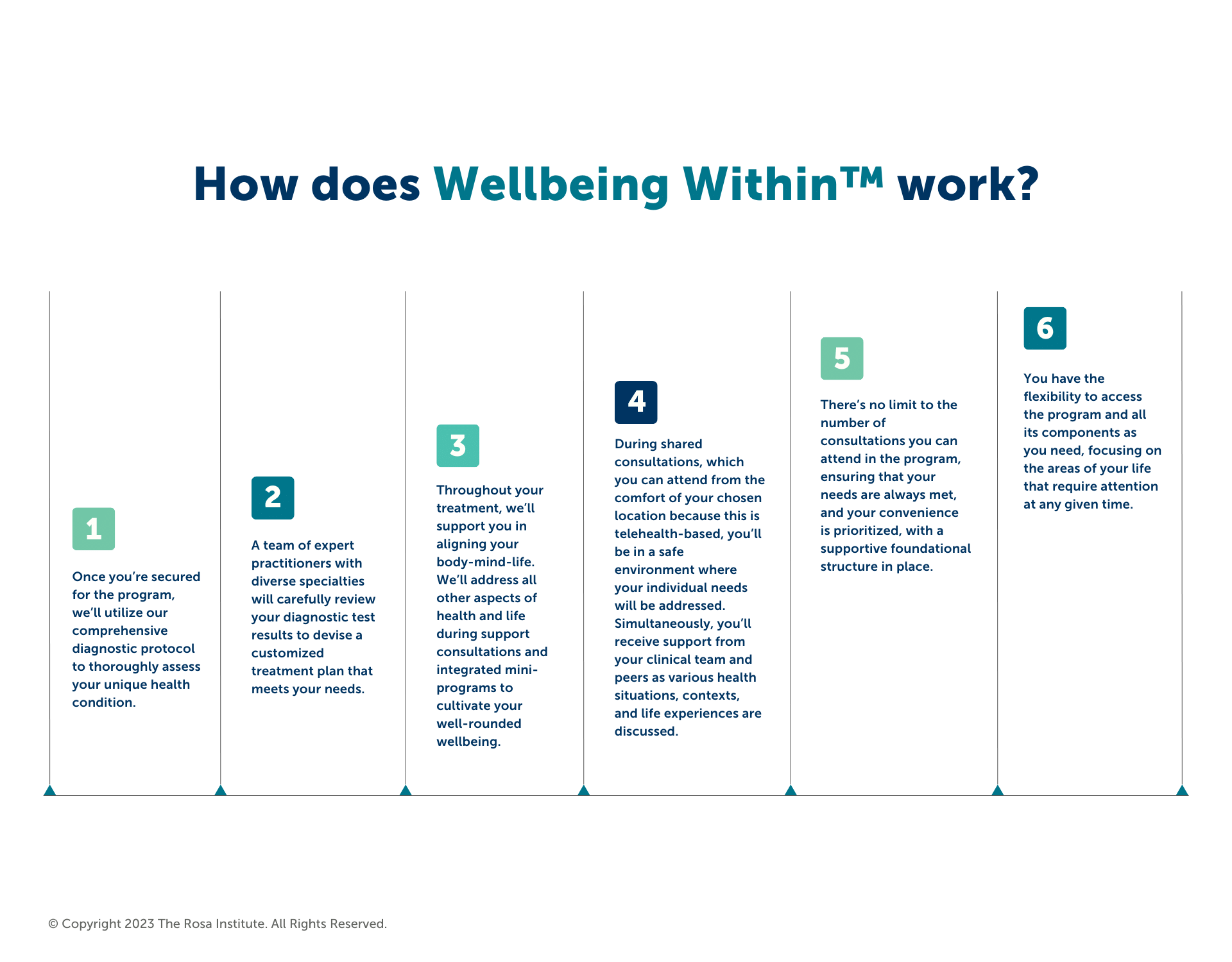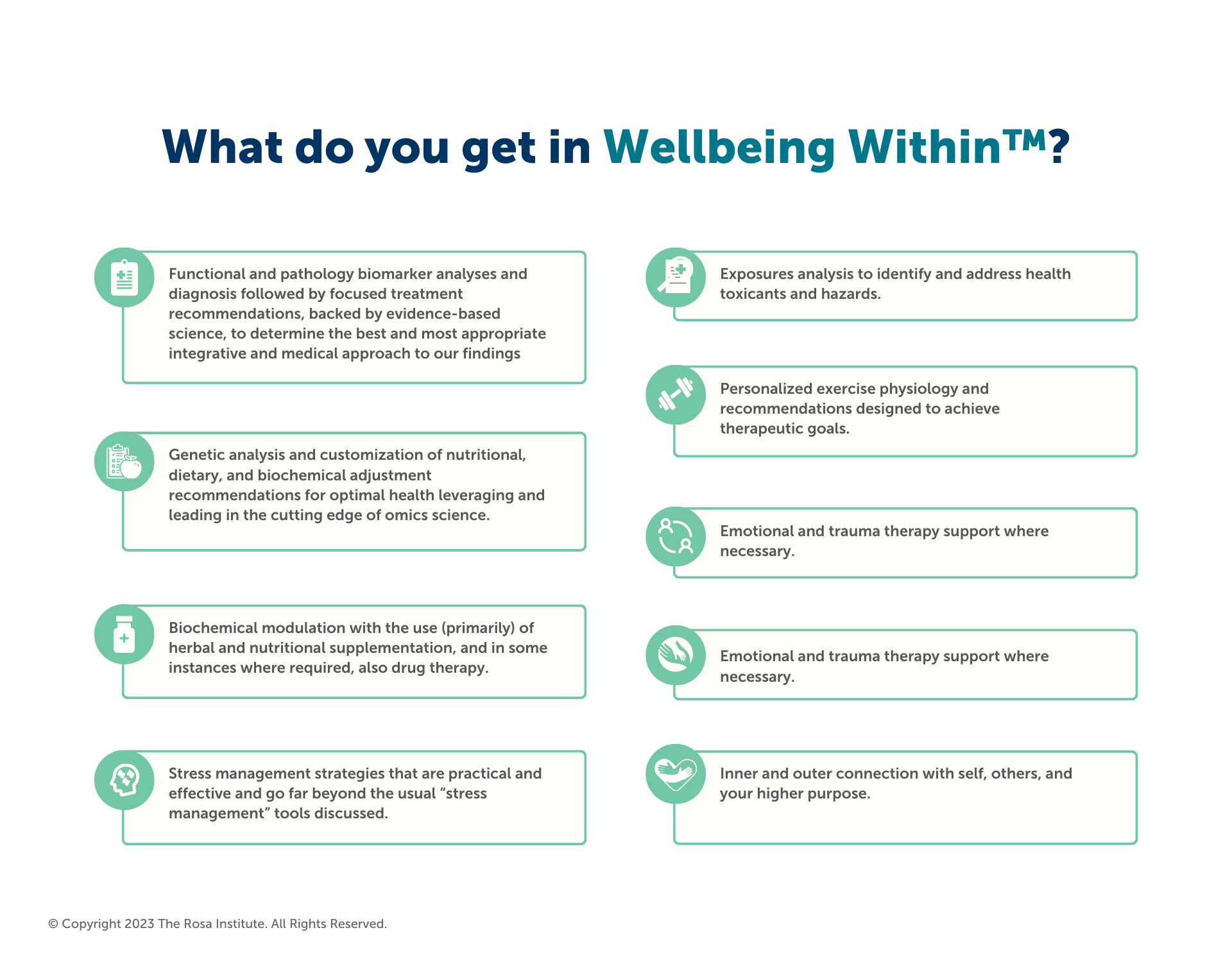 Imagine having all of this for a highly affordable initial upfront fee of
and ongoing monthly membership of
for as long as you wish to stay in the program.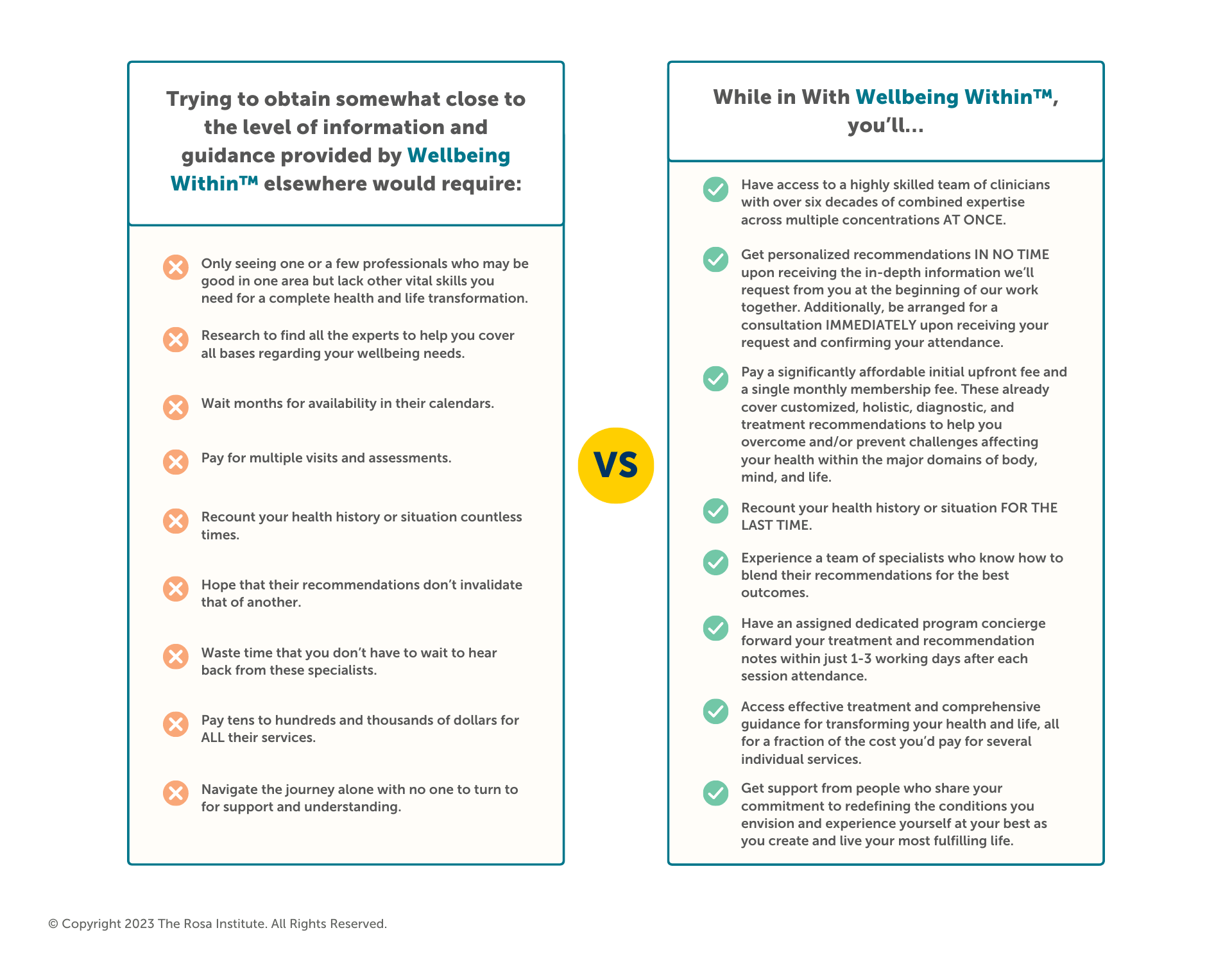 Your practitioners for Wellbeing Within™
have academic, scientific, and clinical training that differentiates
not only what we do but how we do it.

Our team collaborates with great passion and unwavering commitment to supporting you in every area of your health and life.
The Team is Led by The Rosa Institute Founder, Director, and Harvard University-Awarded Scholar

Gabriela Rosa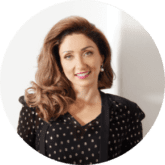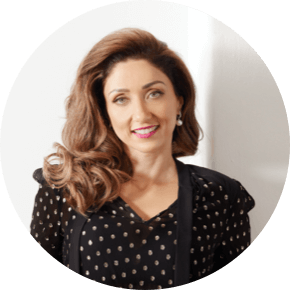 Gabriela Rosa | DrPH (cand.), MPH (CLE), MScM (RHHG), BHSc (ND)
Founder and Director of the Rosa Institute and Harvard University-awarded scholar.
Gabriela Rosa is a renowned expert in men's and women's health. She is the program director of Wellbeing Within™, a holistic and integrative program that optimizes health at every stage of life, from puberty to meno- / andro-pause and beyond.


Gabriela and her team of clinicians at The Rosa Institute have dedicated themselves to improving clinical outcomes and advancing scientific knowledge in reproductive medicine for over two decades. They champion effective men's and women's health diagnosis, treatment, and self-efficacy through education for long-term health and wellbeing. With a validated 78.8% live birth rate, they have helped thousands of couples and individuals bring home healthy babies despite previous challenges and failed treatments.


Frequently Asked Questions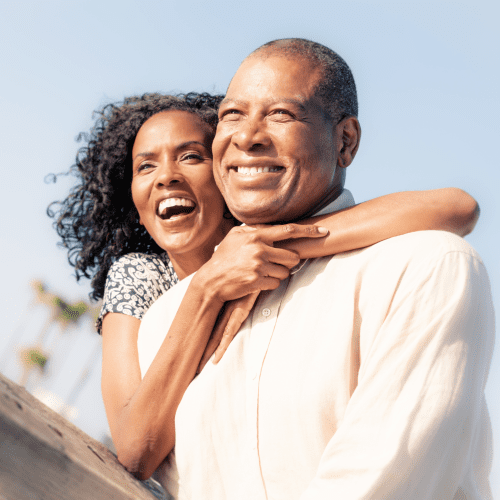 You don't have to stay stuck, uncertain about how to regain your health and the life you had before 'dis-ease' struck.
You can bring forth an everlasting transformation in yourself you never thought possible because you have a life companion in our community that will help you do just that.
But most importantly, because you have the innate capacity to heal yourself, and your inner being guides you toward your best self.
So, why wait to recalibrate into that desired state?
Take the first step towards a healthier, happier you today.
If there's anything else you'd like to clarify about the program, we're here to help
you through the following means. But if you're ready now, you harbor the resources within yourself to create a robust state of health and a zealous life.

Let us help you begin right now.