Only 99¢ for the
key to your fertility breakthrough?
For two days only, the best-selling book
Fertility Breakthrough

is only 99¢ when you buy it on Amazon.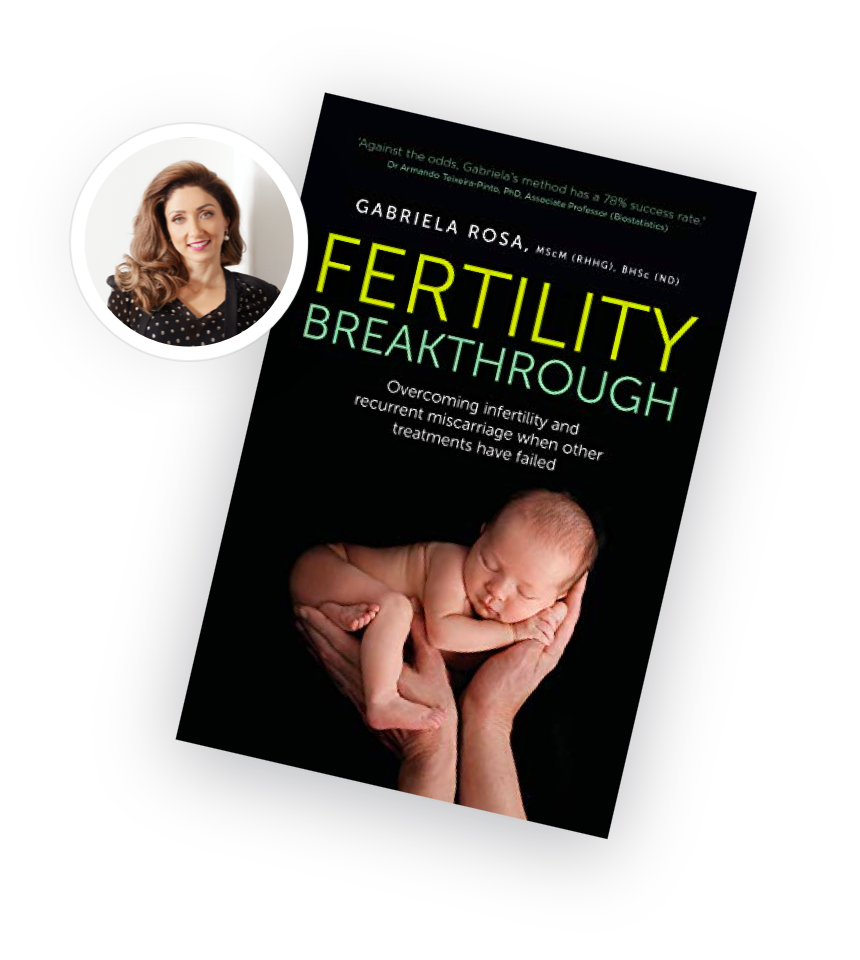 Redefined approach to fertility treatment is how thousands of couples worldwide take home healthy babies at an overall 78.8% live birth rate despite previous failed treatments and difficulties. And its secret is the holistic and science-based blueprint to creating reproductive success found inside the best-selling book Fertility Breakthrough: Overcoming infertility and recurrent miscarriage when other treatments have failed. And for TWO DAYS ONLY (DATES), you have the chance to grab your copy of the book for only 99¢.
Among the critical fertility information you will learn in this book:
Top 7 fertility misconceptions that make couples run out of time altogether on their fertility journey (and how you can avoid them).
5 critical mistakes that often hold couples back on their fertility journey (and what to do if you discover you have unknowingly done them).
How is your personal environment keeping you infertile.
What to do about optimum fertility supplementation.
How to protect your relationship from the stresses of infertility and miscarriage.
The key mindset elements for creating positive fertility change.
Exactly how to eat your way to parenthood.
The best way to de-escalate the emotional impact of infertility in your life.
Precisely how you can leverage your fertility X factor.
The real meaning of the numbers behind your test results.
How you can use the F.E.R.T.I.L.E Method® to your ultimate advantage.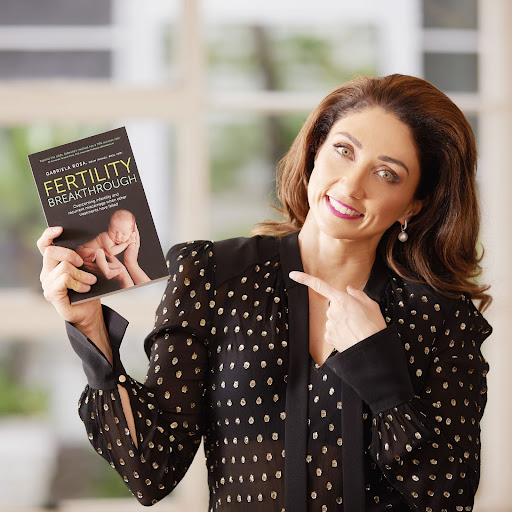 For only 99¢, you will also have the opportunity to take your very own, personalized Predictive Fertility Assessment at half the cost.
In this artificial intelligence-based assessment (developed after seven years of assessing our patients' outcomes), you will discover your chances of taking home a healthy baby through various treatment options. 
It comes with:
A comprehensive report of your predictive probability of treatment success (with 95% accuracy).
A
o
ne-on-one consultation with our founder — Harvard University-awarded scholar and fertility specialist
Gabriela Rosa
, to discuss your findings and answer any questions you might have about your specific fertility situation.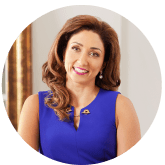 About Gabriela Rosa | DrPH (cand.), MPH (CLE), MScM (RHHG), BHSc (ND)
Founder, Clinical Researcher, Fertility Specialist & Harvard University Awarded Scholar
Gabriela Rosa is a world-renowned fertility specialist, and the founder and clinical director of the Rosa Institute—an organisation dedicated to helping couples create healthy babies, despite previous reproductive challenges.

What to do next after signing up?
While waiting for your 99¢ copy of the Fertility Breakthrough book and Predictive Fertility Assessment, you can take definitive action now to help you knock down every barrier on your fertility journey - but in less time.
Schedule a complimentary fertility consultation with our founder — Harvard University-awarded scholar and fertility specialist Gabriela Rosa, to:
Discover what has been hindering your path to the healthy baby of your dreams.
Have answers to your most pressing fertility questions.
Learn how to increase your chances of fertility success.
Read below the Frequently Asked Questions: How can I ensure my complimentary fertility consultation is confirmed? to learn what you must prepare to get the most out of your upcoming consultation.
In her new book Fertility Breakthrough, Gabriela Rosa gifts men and women faced with the daunting challenge of infertility with her holistic and science-based blueprint optimising the potential for a successful pregnancy. Blending wit and wisdom, Fertility Breakthrough provides the reader with Gabriela's tips, tools and techniques based upon her years of experience guiding couples desperately seeking trusted guidance.
Dr. Pamela M. Peeke, MD, MPH, FACP, FACSM
New York Times bestselling author of Body for Life for Women, Assistant Professor of Medicine, University of Maryland, USA
Gabriela Rosa's new book Fertility Breakthrough is a very welcome addition to the growing body of evidence that acknowledges the essential truth that fertility is multifactorial. She gives clear guidance on the many factors that can either enhance or impair fertility, and dispels many myths which can cause unnecessary heartbreak for so many couples experiencing difficulties. Over the many years I have known and worked with Gabriela, I have always been impressed with her dedication to her work, her thorough approach and her boundless enthusiasm. Read this excellent book and you will also be impressed, enthused and optimistic about your ability to improve your fertility and conceive a healthy baby.
Francesca Naish
Internationally bestselling author of Natural Fertility, The Natural Way to Better Babies, Better Pregnancy, Better Birth and Bonding, and Better Breastfeeding
Reproductive medicine is an ever-evolving field. Through clinical research, patient education and technological advancements couples who in the past may perhaps never otherwise had conceived or had the opportunity to experience a healthy full term pregnancy, will become parents. For many, Gabriela Rosa is the reason. I have known and worked closely with Gabriela for over twenty years and I have been privileged to witness first-hand the passion and devotion with which she approaches the care of her patients. Fertility Breakthrough is a compilation of over two decades of clinical experience in helping couples become parents. A must read for anyone who wishes to improve their chances of delivering a healthy baby.
Dr. James Ferry, MBChB, FRANZCOG, FRACGP
Obstetrician and Gynaecologist, Senior Lecturer at University of Sydney Medical School and Notre Dame School of Medicine, Head of Obstetrics Department at Mater Hospital
Frequently Asked Questions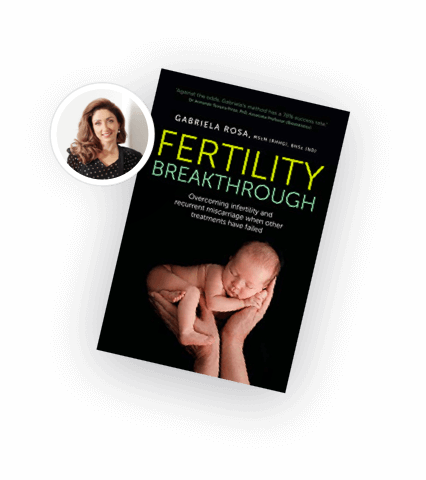 Fertility Breakthrough: Overcoming infertility and recurrent miscarriage when other treatments have failed
The advice in this book has helped thousands take charge of their fertility and give themselves the best possible chance of finally taking home the healthy baby of their dreams.