on registering yourself and your partner for the upcoming
Ask Gabriela Rosa Live segment on Infertility: Effective diagnostic investigations.
I will be in touch with you via email (info@naturalfertilitybreakthrough.com) to give you important updates and all the extra information you need to attend this live segment.
You can RSVP to the event here on this page, where it will be hosted on April 20th, 2022, at Time Sydney, Australia time. If you need to check your own time zone, you can use this tool.
I look forward to connecting with you soon.
With love,
MPH (CLE), MScM (RHHG), BHSc (ND)
Harvard University awarded scholar and fertility specialist.
Clinician since 2001.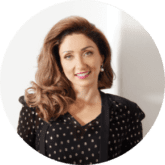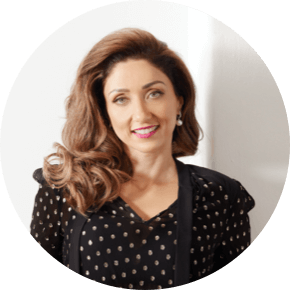 About Gabriela Rosa | DrPH (cand.), MPH (CLE), MScM (RHHG), BHSc (ND)
Founder, Clinical Researcher, Fertility Specialist & Harvard University Awarded Scholar
Since 2001, Gabriela Rosa and her team of clinicians have blended evidence-based science into a holistic, supportive, and education-focused approach to fertility treatment with a 78.8% success rate.
Gabriela Rosa is a world-renowned fertility specialist, author, reproductive health educator, and Harvard University-awarded scholar. As the founder and director of The Rosa Institute (an organization dedicated to helping couples create healthy babies, despite previous reproductive challenges and treatment failures), Gabriela developed a highly effective and unique treatment method that delivers highly reproducible results.
Endorsed by the success of thousands of patients. Hear some of their stories.